Trump walks electronics store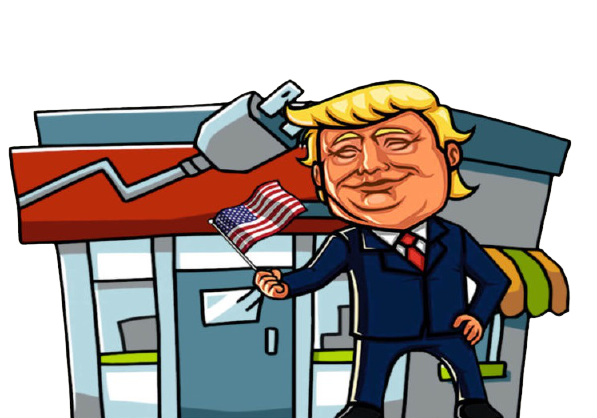 Trump walks electronics store.
The salesman "I'd into an He says to like to buy that little TV and install it in my limo".
"Sorry, I don't want to sell you anything."
Angered, Trump takes the limo home and decides to give it another go.
To cleverly fool the salesman, he dyes his hair black, puts on an Elvis costume and goes back to the store.
"I'd like to buy that TV!"
"I told you Mr. Trump, I'm not selling anything to you."
Fuming, Trump goes back to his hotel, calls the best make up artist in the city and tells her can you make me look like Obama? "Sure", she says.
A couple of hours later Trump is the spitting image of Obama.
He goes back to the store.
"Sell me that TV", he demands in a deep, commanding voice.
"Mr Trump, 1 am telling you for the last time, I will NOT sell you ANYTHING."
Trump starts jumping up and down in frustration, making a scene.
"How do you know!?" he cries loudly. "Because that is not a TV, that is a micro wave ove."