A plane crashes, and 3 men end up on an island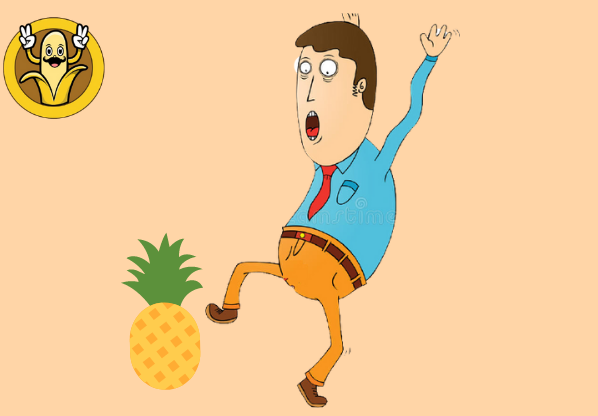 A plane crashes, and 3 men end up on an island that is home to a cannibal tribe
The chief of the tribes says this "each of you, bring back 10 of the same fruit and we will not eat you."
They all return later that day with the fruit.
The chief says "Now, each of you need to shove your fruit up your ass,
and if you stop or make any noise for any reason, we'll all eat you."
Guy 1 brought apples. He only gets through two before crying and getting eaten.
Guy 2 brought grapes.
He's on number nine, then he a randomly starts laughing and gets eaten.
Guy 1 is in heaven and asks Guy 2 why he laughed. Guy 2 responds, "Guy 3 brought pineapples.